Ardmore Construction posts £5.7m pre-tax loss for 2014, blaming legacy jobs and market conditions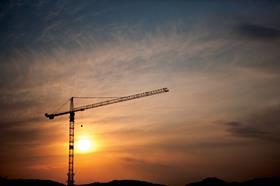 Legacy jobs and tough market conditions pushed Ardmore into the red with a £5.7m pre-tax loss in the year to September 2014.
The loss, disclosed in accounts filed at Companies House, compared to a £690,000 pre-tax profit the previous year.
Turnover grew marginally to £241m in 2014, up from £236m.
In its accounts, Ardmore attributed this loss to "ensuing market conditions" in the UK and more specifically to two undisclosed projects which completed during the period, but were begun in 2012.
In a statement, Patrick Byrne, managing director at Ardmore, admitted the loss was "by no means a good results", but said that "compared with others in the market and news emerging this year it is not cause for concern in the round".
Byrne added: "It is clear that the jobs secured in the years between 2009-2012 have delivered, on average, a loss overall. These "legacy" jobs had a big impact on 2014 and have spilled over into 2015.
"Crucially, market conditions have improved. Our pipeline and order book is very strong and we are making changes in the business to allow us to move forward successfully. Furthermore, the current cash position in the group is strong and our main funders have renewed their support."
The group reported a strong order book having won contracts for developments that included the £80m transformation of the former Midland bank headquarters in London and a £29m contract at Greenwich Peninsula. Ardmore Construction also won a spot during the year on the £1bn Circle Housing framework.