Contractor's investment arm reaches financial close on Suffolk wind farm cables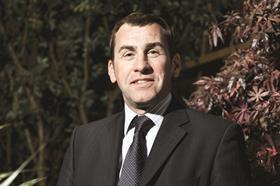 Balfour Beatty's investment arm has reached financial close on a £317m offshore transmission project to connect Greater Gabbard offshore wind farm near Suffolk to the National Grid.
Balfour Beatty Investments will own one third of the asset, with investors Equitix and AMP Capital owning the other two thirds.
The firm will be responsible for the operation and maintenance of the asset under a long-term Ofgem licence, with a 20-year revenue entitlement.
The Greater Gabbard transmission system will connect the 540MW wind farm to the grid, generating enough power for 500,000 homes a year.
Balfour Beatty Investments is also preferred bidder on two other offshore transmission systems tendered by Ofgem and shortlisted for a third.
Future opportunities under Ofgem's offshore transmission owner regime total capital value of up to £8bn through to 2020, Balfour Beatty said.
Balfour Beatty chief executive Andrew McNaughton, said: "Reaching close on Greater Gabbard reinforces Balfour Beatty's leading position in the growing and potentially very large offshore transmission markets.
"It is also a significant step in the development of our investment business in non-PPP infrastructure markets, as well as our wider strategy of developing our delivery capability in the offshore renewables industry."