Vote paves way for WSP to buy US consultant from Balfour for £820m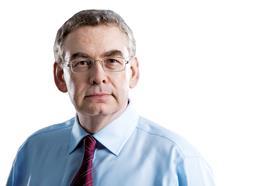 Balfour Beatty shareholders have overwhelmingly approved the contractor's plan to sell its consulting arm Parsons Brinckerhoff to WSP for £820m.
The motion carried this week with 93% of votes in favour and Balfour Beatty said completion of the deal was now expected "shortly".
Balfour Beatty first announced its intention to sell Parson in May as part of a move to refocus its business on its US and UK contracting arms.
The acquisition will add 170 offices and nearly 13,500 employees on five continents to WSP, covering the transportation, power, energy, community development, water, mining and environment sectors.
The combined firm will boast 31,000 employees and pro-forma revenues of CAN$3.8bn (£2.12bn)
Earlier this month Balfour Beatty had warned shareholders that should they fail to back the sale of Parsons Brinckerhoff the contractor could edge close to breaching its banking covenants.
The sale of Parsons will see Balfour return "up to £200m" of the proceeds to shareholders, with £85m used to reduce the group's pension funds deficit and a further £80m swallowed up by transaction costs.
The remainder will be retained by Balfour to "ensure a strong balance sheet and provide increased financial flexibility".
The shareholder backing for the sale follows a dire period for the contractor, which has issued five profit warnings in less than two years, with the firm's share price sinking to the lowest level since 2003.
This month the firm announced the appointment of a new group chief executive, Leo Quinn, group chief executive of defence technology contracto Qinetiq, who will take up the reins at Balfour in January.
This week Balfour Beatty executive chairman Steve Marshall, who took on the executive role after the departure of former group chief executive Andrew McNaughton after a profit warning in May, said the sale of Parsons would make Balfour "a simpler, stronger and more focused business".
The sale of Parsons had been a key stumbling block on Carillion's proposed merger with Balfour Beatty over the summer, which Balfour rejected after Carillion insisted Balfour withdraw its plan to sell the consultant.
Stephen Rawlinson, analyst at Whitman Howard, said: "Calls for the [Parsons] transaction to be rejected by shareholders were never likely to gain much traction as there was no viable Plan B, other than the sale of the PPP/PFI portfolio, which the company is reluctant to do.
"The company had to sell something to ensure its survival and clearly was reluctant to sell the whole operation to Carillion or a very substantial part of the investment portfolio."