Kevin Bundy goes later this spring after leading the project, being built by Mace, for a year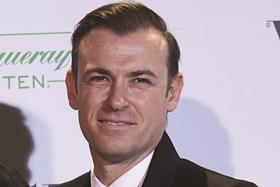 The firm behind the Battersea Power Station redevelopment is expected to transfer the responsibilities of the head of the second phase of the scheme to elsewhere in the group after current boss Kevin Bundy decided to leave.
Building understands Bundy is not going to be directly replaced with his role expected to be absorbed into other parts of the developer.
Phase 2 of the £9bn scheme centres on the power station itself and is being built by Mace, which replaced Skanska under a construction management contract on this part of the work in 2017.
It involves building around 500,000ft2 of office space, with US tech giant Apple taking six floors for its new London campus. Phase 2 also includes more than 250 flats, shops and restaurants and events space.
Building understands that Bundy (pictured) told bosses at the Battersea Power Station Development Company (BPSDC) last month that he would be leaving and is set to go later in the spring.
Bundy has been at Battersea for more than three years and has been in charge of phase 2 since the beginning of last year.
BPSDC chief executive Simon Murphy said: "I would like to thank Kevin, both personally and on behalf of our shareholders and all of the team, for his contribution to the progress made at Battersea Power Station over the last three years, and to wish him all the best as he moves on to different opportunities."
Details of Bundy's next role have not been made public but Building understands he is not joining a direct rival and is instead heading for a new venture firm.
Murphy said more than £2m a day is being spent on phase 2, which has 2,000 workers on site. It is due to be finished at the end of next year.
It was designed by Stirling prize-winning architect Wilkinson Eyre, with heritage specialist Purcell also working on this part of the scheme.
No decision has been made on a replacement for Bundy, who joined the scheme in November 2015 after spells working for Lendlease and spending more than five years in the Middle East for developer Majid Al Futtaim.
He has also worked for Hammerson and Davis Langdon.
One industry source said: "He's a really good bloke. Strong on the client side, so wherever he goes, he'll do well."
Apple will move nearly 4,000 staff into its new campus at the site, with the remaining office space set to be taken up by co-working brand No 18.
The first phase of the scheme, Circus West, was completed by Carillion and includes more than 800 flats designed by Simpson Haugh Architects and another Stirling prize-winner dRMM. More than 1,000 people have already moved in.
The third phase of the scheme will include more flats – designed by Foster + Partners and Frank Gehry – and is being built by Sir Robert McAlpine.