National Federation of Builders says Build UK's take on top contractor's payment performance 'an insult'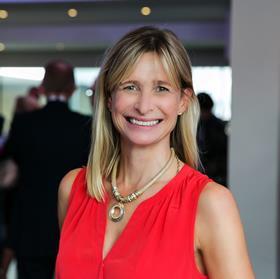 The National Federation of Builders has labelled rival trade body Build UK's stance on the payment performance of some of the firms it represents as "insulting".
Build UK Chief Executive Suzannah Nichol (pictured) said the release of figures showing how long it takes firms to pay its supplier was a "bold first step".
And she added it underlined the group's members – which include some of the industry's slowest payers – were "serious about changing the way they do business".
But Neil Waters, the national chair of the National Federation of Builders (NFB), which represents the interests of smaller contractors, said her comments were "insulting".
He added: "Seeing Build UK portray tier one contractors like industry pioneers is the ultimate insult. Build UK members, who make up less than 1% of the construction industry, are failing the 99%."
Build UK, whose members include Balfour Beatty and Kier, the firms fingered as having the worst payment records, had praised the industry's transparency in releasing the figures but Waters said: "Transparency is a legal requirement, not a bold step. Procurement regulations already require 30-day payment terms down the supply chain but the first thing tier one contractors do is change the contract terms to suit their interests."
The group queried why minister for implementation, Oliver Dowden, heaped praise on Build UK when he said it was "leading the industry by publishing its members' payment performance".
It added: "The NFB is astonished to see a government minister praising Build UK for barely fulfilling its legal obligations."
Under regulations introduced in 2015, which came into force last April, all large UK companies, deemed to be those which include firms with a turnover of £36m or more and over 250 employees, now have a duty to report how long it takes them to pay their bills.
The first deadline for many firms under the new initiative elapsed on Monday night and covers those companies whose 2018 financial year started on 1 January.
Build UK declined to comment on the NFB's claims.