But worries grow government is not enforcing 2016's BIM Level 2 mandate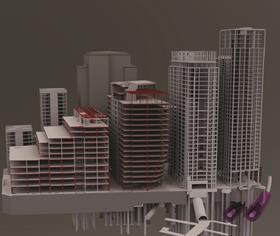 The use of BIM in the industry grew over the past 12 months, with take-up growing at its highest rate since 2014.
According to the latest survey by construction technical information provider NBS, nearly three-quarters of just over 800 people polled said that they were using BIM. In 2011, the year NBS first started collecting the data, the figure was just 13%.
Stephen Hamil, director of research and innovation at NBS, said: "No matter how you define BIM, adoption rates have steadily increased. This is a fantastic story and the UK industry is a leader in influencing global standards."
According to the report, NBS expects that more than 90% of the sector will be using BIM within the next three to five years. But there are worries the government is not sticking to its pledge to ensure BIM Level 2 is made compulsory on all its projects.
The latest figures show 62% said the government is not enforcing the mandate, which came into force in 2016, compared with 51% in last year's survey. Only 41% of respondents think the government's BIM mandate has been successful and less than one-fifth said the industry is now delivering on the mandate.
And the survey said clients' attitudes to BIM were hit and miss – with 69% of respondents saying a lack of client demand is one of the main barriers to progress.
But Hamil added: "Some large private clients are ahead of the public sector, especially ones that do repeat work such as the hotel industry or big supermarkets and retail chains, as they want to standardise processes and drive down costs."