TowerEight founder says employers could lose staff if they pressure them to come back to desks
The chief executive of a new cost consultancy business launched today by US firm Cumming Group has warned construction employers which try to "strong arm" people back into the office that they could lose staff.
James Morris, the boss of the London-based firm Cumming Group Europe, Middle East and Africa, said employees needed to be "treated like adults" and allowed to make their own flexible working arrangements.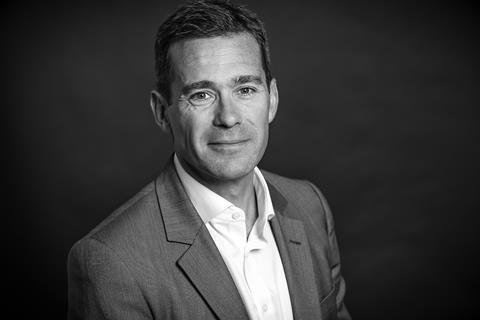 The new firm, which launches with a turnover of £20m and a headcount of 120, has been formed from a merger of three Cumming Group acquisitions, TowerEight, bought last February, and two other UK firms Cumming snapped up in recent years – Stoke-on-Trent-based Prosurv Consult and another London based consultant Mellersh & Harding Building Consultancy.
Morris, who was a co-founder of TowerEight in 2011, said he wants to double turnover and increase staff to 200 over the next five years.
But asked whether he will expect staff to return to normal office-based working after pandemic restrictions end on 19 July, he called the approach "fundamentally wrong".
He warned that employers not embracing flexible working models would risk "antagonising" their staff.
"I'm not sure they're asking, that's the problem. I think they're telling in a lot of cases, which I think is fundamentally wrong. People have gone through quite a bit of turmoil over the last 12 months and you can't just strong arm them into the office."
He said that it should be left to directors and staff to come up with a "sensible" solution, adding: "But it's got to be sensitive, because if these firms aren't careful they're going to lose staff."
Although Morris admitted that firms who get their staff back into the office might have an edge over other firms in the short term, he said that he had given no orders to staff at the new firm on coming in.
"It's very simple. We trust the guys and we've said to them they can come in when they want, when they need to and that will continue post 19 July."
He added: "We've spent a long time training some of these guys in lots of other areas apart from technical side which a lot of them have anyway because of their qualifications. You train them on the communications side, on the leadership side and you just don't want to lose them."
The firm will be headquartered at Tower Eight's existing office at 1 Fellmongers Path, near London Bridge, which has space for 80 people and is currently seeing around 20 staff attend each day.
Another TowerEight office in Manchester, an MHBC Cumming office in St Paul's and a Prosurv office in Stoke on Trent will be retained under the new business.
Morris said he expects the firm to expand both organically and through acquisitions. It will focus on providing project management and cost consultancy services on built-to-rent, student accommodation and later living schemes.
Seattle-based Cumming Group, which was founded in 1996, has a projected turnover for the 2020/21 financial year of £175m and employs more than 1,000 people across 35 offices in the US and Europe.
Its clients include Google, Disney, Facebook, Citigroup, Amazon and Microsoft.