Second reading slips a fourth time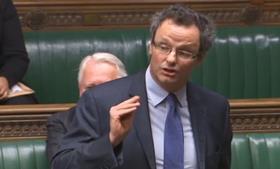 Plans to reform retention practices in the construction industry have been dealt another blow with the second reading of a private members' bill set to overhaul the practice pushed back for a fourth time.
Pressures on parliamentary time caused by Brexit are being blamed for the latest slippage.
Tory MP Peter Aldous' (pictured) Construction (Retention Deposit Schemes) Bill 2017-19, which was due to be heard for a second time in the House of Commons next Friday, is now pencilled in for a second reading on 25 January next year.
The second reading of the bill has already been pushed back three times, having been due to be read in April, June and last month.
The bill was first heard on 9 January earlier this year, six days before Carillion went bust.