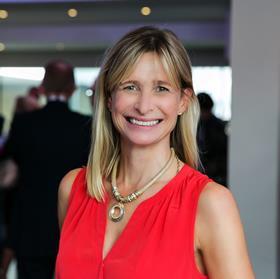 Build UK has become the latest trade body to call for the CITB to be reformed after backing the continuation of its levy scheme.
In a letter sent to CITB chief executive Sarah Beale, Build UK chief executive Suzannah Nichol (pictured) said that whilst a significant majority of its members supported the continuation of the levy, this support is subject to the implementation of a reform programme.
This includes a clear plan with specific measurable objectives to support employers in recruiting, training and retaining the workforce the industry needs now and in the future; and a review of the CITB's governnance arrangements to enable the industry to contribute to the direction and delivery of the strategic plan.
Additional expected reforms include a grant scheme that incentivises and delivers the skills required by employers, the provision of effective and timely information to employers and sufficient consultation with levy players on both strategy and process related issues.
Nichol concluded the letter by saying: "We also believe that we have a role in holding CITB accountable for the delivery of the reform programme.
"I look forward to working closely with you and your team over the coming months and years to ensure that we have a training body fit for purpose and capable of effectively supporting the skills needs of the industry it serves."
Voting in the CITB's triennial consensus period is set to conclude at the the of this week, with the result announced in November.
Yesterday, the Federation of Master Builders (FMB) warned the CITB that it is effectively 'on notice' after it backed the board's training levy scheme, adding it would have to undergo "fundamental reform" and by "totally transformed".
This followed Balfour Beatty throwing its weight behind the CITB earlier this month after earlier suggesting - through its chief executive Leo Quinn - that it should be disbanded.