Amount of tools sold declined 90% year-on-year
The impact on the industry of the covid-19 lockdown has again been laid bare with figures from builders merchants saying sales collapsed more than 75% in April.
Construction output was down 40% the same month – the worst on record – according to figures released by the Office for National Statistics last week.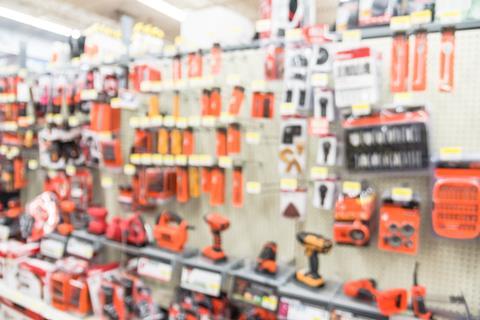 Underlining the scale of the hit, the Builders Merchants Federation (BMF) said total sales were down 76.3% year-on-year.
Sectors which had the biggest falls were tools, down 90% on the same month last year, kitchens and bathrooms, down 87%, and safety and workwear which was down 60%.
The group's chief executive John Newcomb said firms were forced to turn to phone and online sales during the peak of the lockdown but added most branches have now reopened. "We expect the picture to improve as data for the rest of Q2 becomes available," he said.
Earlier this week, Travis Perkins said it was laying off 2,500 staff and closing 165 branches. It said trading last month was around 60% of last year.
The BMF has a membership of 363 firms which operate from over 5,450 branches across the UK and Ireland.