Capita has made three senior appointments to its property and infrastructure business, formerly known as Capita Symonds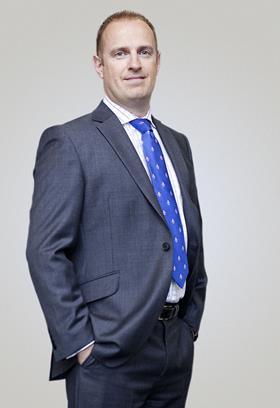 The firm said it had appointed Cameron Cromwell as managing director of infrastructure.
He joins Capita from Jacobs where he was executive director of operations - infrastructure, responsible for developing and growing its capital infrastructure business within the energy, transportation and water sectors.
Alan Dornford has also been appointed managing director of real estate.
Dornford was part of the senior management team of NB Real Estate when it was acquired by Capita in 2010 and will now lead the company's real estate business.
Cromwell and Dornford will report to Dave Spencer, executive director, infrastructure & real estate.
The firm has also appointed Alastair Murray (pictured) as executive director for corporate development for the property and infrastructure business.
Murray was previously a divisional director at Capita from 2000-2005 and rejoins the company from G4S where he was group commercial director responsible for delivering a global sales transformation programme with CRM and new sales and account management frameworks.
Murray will join the business development and executive boards.
Richard Marchant, Capita property and infrastructure chief executive said: "I am delighted to welcome Alastair back to the business.
"He brings with him many years' experience in large-scale property and services programmes, technology, outsourcing and business development and I look forward to working with him to deliver our future business strategy and plans."