Glasgow club says scheme faces 'a number of challenges' and could take years to complete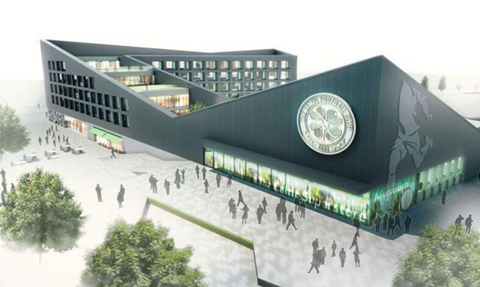 Celtic Football Club has been granted planning permission in principle to create an hotel, a museum, as well as retail and ticket office facilities at its ground in Glasgow.
The club stressed that "considerable work and investment over a number of years would be required" in order to complete the project.
In a statement the Celtic said it had made "significant investment" in recent years to develop the stadium and public realm area for the benefit of its supporters.
"Any further development of this kind would be a hugely positive step for the club, for our supporters and for the local community, but we understand there would be a number of challenges to overcome to complete a development of this scale."
A spokesperson for Celtic added: "We are very pleased that initial planning permission has been granted. Clearly, there is still considerable work to be done in bringing such an ambitious project to fruition.
"However, we will now engage with other relevant parties to assess this potential development."