National Infrastructure Planning Association plans reform to halve time it takes to approve large infrastructure projects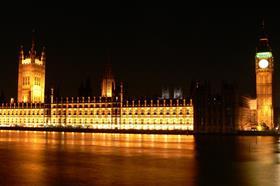 Major infrastructure clients are drawing up plans to shorten the hybrid bill process for major projects by handing much of the detailed work to the planning inspectorate, Building can reveal.
The National Infrastructure Planning Association (NIPA), who's board members include bosses of Heathrow and Thames Water, is currently working on plans to reform the system to halve the time it takes to approve large infrastructure projects.
Speaking to Building, NIPA chair and former transport minister Steven Norris said the current hybrid bill system was "sclerotic and outdated".
Norris said the planning inspectorate should take over the drafting process after the second reading in Parliament, which is the point at which petitions from objectors to a hybrid bill are heard by MPs. The result would then be voted on by MPs.
Under the current system the drafting process is dealt with by a Parliamentary committee which only sits part time but Norris argued handing it to a full time agency had been beneficial for other types of large project.
The current system is unpredictable. The results depend on if you catch MPs on a good day

Angus Walker, Bircham Dyson Bell
He said NIPA is currently drafting legislation to implement the changes, but would not be drawn on when NIPA plans to submit this draft to government, or when he wants to see it enacted.
Norris predicted that HS2, which entered the committee stage in April and has received 1,925 petitions and objections, would take four years to get planning permission because of the slowness of the current system.
Angus Walker, partner and head of infrastructure at law firm Bircham Dyson Bell, said such a move could "halve" the time it took to approve infrastructure projects and make it a more "predictable".
He said: "The current system is unpredictable the result depends on if you [objectors] get them [MPs] on a good day."
However, Walker warned that any decisions made by the Planning Inspectorate may be more open to judicial review than those made by Parliament.
Norris added: "If you have a single site large project it is dealt with through the Nationally Significant Infrastructure Planning regime [overseen by the Planning Inspectorate] which is about making sure the necessary interests and objections are taken into account but in a more timely way.
"We need to do the same for big linear assets."
He said NIPA still wanted to ensure all objections could be heard properly and that he "didn't expect this to be politically controversial".