Biggest number of staff axed at bust firm in seven day period since early February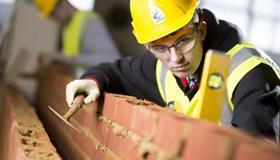 Carillion apprentices bore the brunt of job cuts at the bust firm last week with close to 350 being given their P45s by the Official Receiver.
An update from the Official Receiver confirmed 356 Carillion staffers had been axed in the past seven days, 341 of whom were apprentices in the firm's construction business.
The figure means 95% of those axed were apprentices who now face the task of trying to find new employers.
The Construction Industry Training Board had been looking for new employers for Carillion's 1,400 apprentices who were left stranded after the firm's collapse in January.
In an update in March the CITB said around 750 Carillion apprentices had found new homes, but admitted the company's collapse had cost the industry a number of apprenticeships, with a chunk of Carillion's apprentices leaving construction after the firm went bust.
The 356 job losses is the largest in a single week since the start of February, when 377 staff were made redundant.
A majority of the remaining redundancies also came from the business' construction arm, with a number of the redundant roles belonging to those who ran and oversaw the contractor's apprenticeship programme.
Since the firm went bust in January, 2,778 people have been made redundant, meaning the axed apprentices account for 12% of total job losses.
A spokesperson for the Official Receiver said: "Regrettably, 356 people will be leaving the business as their roles are no longer required but support is available to help them find new work."
Meanwhile, 21 jobs were saved in the past seven days bringing the total jobs saved to 13,516 – almost 75% of the pre-liquidation workforce.
The Official Receiver also confirmed that 1,277 employees had left the business during the liquidation through finding new work, retirement or for other reasons.
There are still more than 650 employees who are being retained to deliver the remaining services Carillion is providing for public and private sector customers until decisions are taken to transfer or cease its remaining contracts.
Carillion employed more than 40,000 staff globally around half of whom worked in the UK. Its head office in Wolverhampton had around 400 staff.