Major spike in activity in UK regions in November boosts commercial sector, says Savills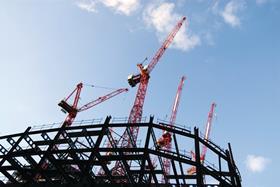 Work in the UK commercial sector grew at its fastest rate on record in November, according to the latest Savills' commercial development activity survey.
On balance 34.5% of developers saw an increase in commercial activity in November compared to the previous month, up from 30.2% on balance in October.
The November figure was the highest ever recorded by Savills in 10 years of running the survey.
The survey also showed commercial recovery was spreading outside London and the South-east, with on balance 44% of developers in the other UK regions reporting an increase in commercial activity in November, compared to 31% on balance in the South-east and 27% in London.
Simon Collett, head of building consultancy at Savills, said the survey high showed the commercial sector was "truly over the worst of the recession".
He added: "What is even more reassuring is that this isn't just being driven by London considering the strongest increase in activity this month was outside the South East."
The survey covers new build and refurbishment activity across the offices, retail, leisure and industrial sectors.
The fastest expansion was seen on private new build work, followed closely by industrial/warehouse activity.
More developers were optimistic rather than pessimistic about the commercial sector outlook for the 14th straight month, with 27% of developers expecting an increase in activity over the next three months in November.
Developers commented on improved client confidence, increased availability of financing and forecasts of better economic conditions.