Architects sought for a £200m mixed-use development for a prominent site in Maidenhead town centre.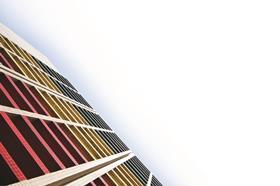 RIBA Competitions has launched an invited design competition to find an architect to design a £200m mixed-use development for a prominent site in Maidenhead town centre.
The project will involve the demolition of existing buildings and the creation of retail, commercial, offices and residential plus underground parking and a new town plaza on a 2ha site. Maidenhead is where Crossrail services will start from in the west from 2018.
The clients, Ryger Maidenhead and the London & Aberdeen Group, working with Norwegian property firm Smedvig Eiendo, want to appoint a practice that can bring "imaginative thinking to build on a high-level strategic masterplan… and to produce a high-quality, affordable scheme that sits comfortably within its context".
The masterplan will be developed in conjunction with Windsor and Maidenhead council.
The site is at the southern gateway to the town centre and the clients believe it would be suitable for a "landmark design".
Bill Higgins, chairman of London and Aberdeen, said there was "huge consensus and momentum" in the town for the project.
Local MP and home secretary Theresa May shared their vision, he said, "to reinvigorate Maidenhead and exceed its former glory, with best-quality design and sensitivity to the needs of the locals".
Expressions of interest are invited from UK architectural, landscape or urban design practices. At least three will be shortlisted and invited to develop concept designs for the project. Each practice will receive an honorarium payment of £7,000 +VAT.