Construction output growth revised up to 1.5%, in move that could mean UK economy grew 0.1% faster than previously thought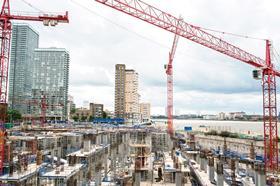 Construction output grew faster than previously thought in the first three months of the year, growing by 1.5%, the latest official statistics have shown.
The Office for National Statistics (ONS) construction output figures, released today, revised up construction growth for Q1 2014 to 1.5%, up from its last estimate of 0.6% made on 22 May.
The ONS said the upward revision could prompt it to revise up overall UK economic growth for the quarter by 0.1% to 0.9%, all other things being equal.
The ONS said the upward revision was prompted by "late survey data particularly for March".
The ONS also released figures for construction output in April showing the industry grew 1.2% in the month, compared to March.
In April there was a slight rise of 0.9% in new work and a larger increase of 1.6% in repair and maintenance.
The year-on-year picture is also one of growth.
Compared with April 2013, construction output increased by 4.6%, all new work increased by 4.9% driven by "strong increases" in new housing and private industrial work.
Repair and maintenance increased by 4.2% over the same period.
Industry reaction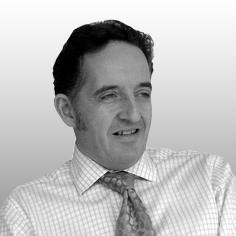 Simon Rawlinson, head of strategic research at EC Harris:
"Today's New Orders figures are an indication that the momentum that has been building up in the industry over the past 12 months may not have been as strong as previously thought. Setting aside the remarkably deep fall in orders in the Public Housing sector, one of the most significant trends that the latest release reports is that the volume of new orders measured at a national level has been shrinking in real terms for the past 3 quarters – with the rate of decline accelerating in the first quarter of the year.
"Overall volumes are still significantly higher than seen a year ago, but according to ONS data, a breakthrough into sustained high levels of activity isn't happening just yet. The commercial sector – flat-lining at just over £3bn a quarter is a good illustration of this.
"However, looking at the regional data – which is inevitably more variable – points to a big disparity in regional markets, with London seeing particularly strong growth in non-residential, non-infrastructure sectors.
"So what are the implications? Clearly contractor order books are filling, but perhaps not as quickly as had been anticipated in many parts of the country. Clearly there is pressure on resources, but this is not being seen in all markets across the country. As the recovery evolves, the industry's ability to make best use of all of its capability will be critical to deliver on time and to budget."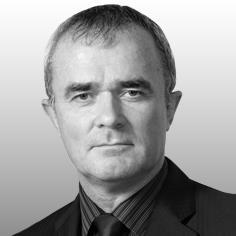 Steve McGuckin, UK managing director at Turner & Townsend:
"With such a big upward revision to the construction sector's contribution to GDP growth, the industry can hold its head high.
"Its power to generate jobs and broader economic progress is undimmed, and construction growth has finally spread from the southeast to many other parts of the UK.
"But the long lag time between an investment decision being made and shovels in the ground means these output figures don't yet fully represent the strong levels of activity at the front end of the industry.
"The 'when, not if' debate over interest rate rises isn't reflected here of course. But going forward the hope is that the prospect of rates gradually returning to more normal levels will temper only price rises, not demand, in the surging residential property sector.
"The commercial property sector is less susceptible to interest rate rises; and with rents still robust, the pipeline of new building work is stronger than it has been in years.
"While it's great that the industry has stepped up to the plate to address Britain's chronic need for more homes, the growth must become more broadly based if the industry is to ride out any bumps on the road ahead."