Public sector work has kept much of the construction industry off the critical list for the past six years but with the private sector now in increasingly robust health, how much is government really needed as a client?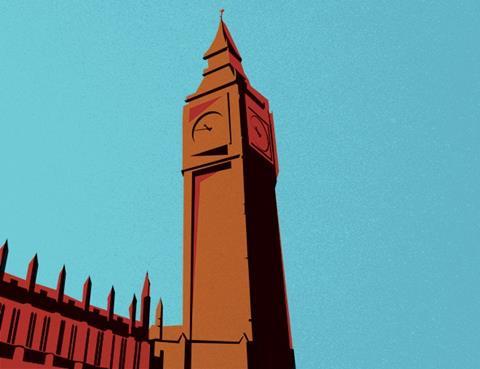 For much of the past six years, even so much as a cough from government on the direction of capital spending has been enough to attract the immediate attention of construction firms desperate for work.
The public sector was the life raft that kept the industry's head above water in the early days of recession, with public work rising from 20% of the industry's output in 2008 to 29% in 2009, and 33% in 2010, according to data analyst Barbour ABI. Although the coalition brought with it swingeing spending cuts when it entered government that summer, the time taken for these to feed through to projects meant that the public sector continued to provide a large amount of the sector's work throughout 2011 and 2012, when it accounted for 30% and 27% of output respectively.
Even when the cuts did start to take effect, the continuing absence of recovery in the private sector meant that construction firms still scurried after any spare change thrown their way from Whitehall. They also scrambled to adapt to any ways of working, such as BIM, that might find favour with public sector clients.
This shift in the balance of spending, combined with the overall picture of more contracts coming to market, suggests that the industry is becoming less beholden to public sector work
But now the landscape appears to be shifting. Recovery is steadily progressing: ONS output statistics for April 2014, the most recent available, show 4.6% growth compared with a year ago. And, in contrast to the past five years, much of this extra spending is coming from the private sector, particularly in the form of a 23% surge in private housing work.
This shift in the balance of spending, combined with the overall picture of more contracts coming to market, suggests that the industry is becoming less beholden to public sector work. It is also a picture that in some cases is playing out in bidding tactics - two years ago, for example, it would have been hard to imagine a contractor returning almost £50m of schools work on the basis that it was concerned about profitability on some of the projects, as Bam did last month.
But equally, there are numerous recent examples of ferociously competitive public sector deals, particularly on large contracts. At least three consultants that have lost out on a £750m government framework deal are concerned enough about the potential impact of the work on their pipelines that they are taking legal steps to challenge the decision, while Interserve has mounted a similar offensive after losing out on £4bn Ministry of Defence work.
So, how much does the industry really still need government as a client? We asked three experts - a contractor, an SME and an industry analyst - to assess the situation.
Steve Hale, managing director, Crofton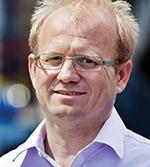 Government doesn't have the clout to dictate terms any more
Since the Conservative-led coalition came to power our public sector work has decreased, and the government as a client is not as important to our businesses as it used to be. The strong private residential property market in London has benefitted us more than contracts from the government, and a significant proportion of our work comes from major high end residential developers building schemes in London.
In my view, the government certainly doesn't have the clout to dictate terms to the industry anymore - if anything it will end up being the other way around. Recent research undertaken by the Greater Manchester Chamber of Commerce demonstrates why. They estimate that there is £15bn worth of public and private sector construction work in the pipeline between now and 2018, in Greater Manchester alone. However, they also find that that the labour supply is 50% below what is required to deliver this amount of work. With a skills shortage this acute, it's difficult to see how, as sellers, the construction industry won't be controlling the market.
In terms of BIM, the government always has "flavours of the moment" that it likes to shout about, and BIM is currently one of those. We have indeed invested heavily in BIM, and even employ specialist BIM managers. However, this is largely for our own benefit and efficiencies, rather than winning public sector work.
Whatever the government claims, SME access to major public sector tenders remains poor. This is demonstrated by public sector procurement bodies such as Scape, which largely only procure from the tier one contractors rather than the supply chain. The TFL framework is a good example of one public sector client that doesn't mainly procure from larger contractors.
My cynical view is that the government would prefer to consolidate around the bigger contractors to gain better efficiency and research and development. Even if this is not the case, there is no real evidence of any support for SMEs. Funding training schemes would be a good place to start.
John Frankiewicz, divisional chief executive, Willmott Dixon Capital Works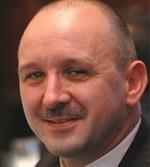 Our biggest single client will always be the public sector
The government's position as the single biggest client our industry has is unlikely to ever change. Data out last week from Spend Network showed our industry is only second to IT as the biggest supplier of services to central and local government, far bigger than telecoms, facilities and defence spending.
Yes, work volumes are down as public sector spending has reduced in recent years, but I also see within the Treasury a realisation that investment in infrastructure is an enabler of economic growth. This is a shift from previous years, when debates about HS2 and Crossrail would have been seen in straight "can we afford it" capital spending terms, rather than the wider long-term boost both projects will bring to our country.
While central and local government will continue to be a significant source of work, the resurgence of spending in other areas like housing and the private sector is putting huge pressure on capacity. We've already seen trade and material prices rise sharply this year, and subcontractors are increasingly prioritising who to price work for.
One of this year's biggest challenges after many years of tough trading conditions is adjusting to the step-change in workload volumes. We've seen a re-balance in the last 12 months with growth in private housing, offices and interior fit-out, retirement accommodation plus research and science facilities linked to universities.
We need to continue investing in innovation, new products and better use of modern methods. To meet the challenge of capacity, we should be targeting a 10% reduction in on-site resource requirements by integrating more modern methods of construction. I would also like to see more Section 106 obligations linked to fulfillment of jobs rather than monetary contributions, and stronger links with schools to increase the appeal of our industry to entice school leavers into vocational and professional construction careers.
The government's ability to influence our sector will remain profound, and we ignore its focus on issues like payment times, BIM, whole-life costing and project bank accounts at our peril. Yet our ability to provide the resource to meet the burgeoning needs of clients across the wider economy will be a big agenda item this year.
Richard Threlfall, UK head, infrastructure, building and construction, KPMG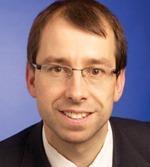 I'd like to see the government playing a bigger role
I don't believe the government is becoming less important to the construction industry, and if anything I would like to see the government playing a bigger role.
A rising market makes everyone happier but we all know the structural challenges in the industry remain acute. Construction is an unusual sector, with so many clients and so many contractors. That means we are continually reinventing the wheel, duplicating effort and competing each other into oblivion.
Now this may not be a popular view, but what the industry needs is a strong hand. It needs someone to wield a degree of monopoly power. Government has always been and will always remain a major buyer in the industry, and what has held it back from wielding that power is not lack of market presence but its own reticence.
I am delighted that over the last couple of years we have seen a major change in attitude by the government to the industry. Paul Morrell, the government's former chief construction adviser, deserves much of the credit for that. We have seen a genuine attempt at strategic collaboration through the Construction 2025 initiative. And we have seen the government intervene strongly where it believes it can force change, on BIM and on project bank accounts (like them or loathe them).
But still we are scraping the surface of what the government could do if it really wanted to be the prime mover in the industry's transformation. It could set a lead in buying by quality not cost. It could create a modern apprenticeship scheme. It could create barriers to entry by stronger regulation and in the process drive up margins. These are just a few examples. Of course many will be appalled, preferring a free market. But be careful what you wish for. The construction industry is one of the closest to perfect competition, and the result is perfect chaos.
Source
This article was published in print with the headline Recovery Position