Weekly pay up by more than 14% since start of the pandemic, official data shows
Average weekly earnings for people working in construction has shot up by over 14% since the start of the pandemic, according to the latest official figures.
ONS data shows that wage growth in construction in April was the largest out of any sector.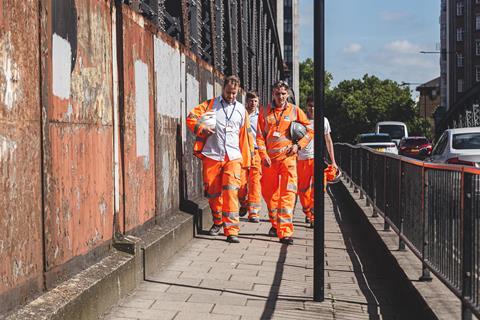 The 14.2% rise is nearly two percentage points ahead of the 12.3% wage growth seen in finance and business services, the sector with the next sharpest earnings increase.
But weekly wage growth in construction follows a fall of more than 10% between April and June last year at the height of the first covid lockdown.
The ONS said that recent increases are the result of year-on-year growth in its latest release being compared to the start of the pandemic.
Between February and April this year, total weekly earnings in the sector increased by 4.9%, with the largest jump seen in the finance and business services sector at 7.2% over the same period.
But wages have also increased rapidly for some trades over the past month.
In London, average earnings in construction shot up by 4.5% during May to £885 per week, according to new data from self-employed payroll provider Hudson Contract.
The West Midlands also saw a significant rise in weekly earnings for subcontractors, increasing by 3.5% to £920 during May.
The region tends to have a larger supply of domestic tradespeople who have traditionally commanded higher earnings.
Meanwhile, average construction vacancies increased by nearly 34% in March to May this year compared to the previous three months.
The latest official figures show the furlough scheme was still being used by nearly 170,000 workers, or 13% of the construction workforce, at the end of April.