Sector loses 199,000 jobs in two years, dropping to its lowest level in ten years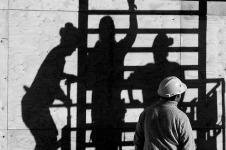 The number of people working in the construction sector has fallen below two million for the first time ten years.
According to the Office of National Statistics, 1,996,000 people were working in the sector as of June 2012 – down 119,000 from 2,115,000 in June 2010.
The number of people employed in construction also fell for the third consecutive quarter and was down 18,000 on the last set of figures for April 2012.
Milja Keijonen, an economist at the Construction Products Association, said the last time construction employment was this low was in Q2 2002.
She said:"Construction employment fell in June to its lowest level in ten years reflecting the sharp falls in public funding and subdued private sector. If the government wants to stimulate construction and the economy it should switch some of its current spending to capital investment and finally to sort out drawing in private investment."