BCIS report reveals prices down 2.2% in first quarter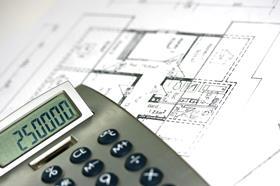 Contractor tender prices fell a further 2.2% in the first quarter of this year, according to the latest UK tender price index from RICS' BCIS service.
Tender prices are now just 4% above their low in early 2010. However, input costs have risen 7% since then, putting a further squeeze on contractors.
The BCIS said it has downgraded its predictions for construction output for the rest of the year.
The service now believes output will grow at a slower rate for the remainder of 2012, or perhaps fall.
Peter Rumble, BCIS information services manager, said: "With input costs rising, contractors have little downward flexibility in their tender prices, and we believe they are close to bottoming out.
"However, this is likely to lead to a modest rise in building tender prices next year followed by further increases throughout the forecast period to the first half of 2017, as demand growth beings to return."