David Mosey adds it is interests of firms to share information which they would normally keep to themselves
Construction firms on public sector frameworks must share information with each other to end the "groundhog day" of lost learning on projects, the author of a landmark review of government procurement has warned.
King's College London law professor David Mosey said contractors must be convinced that it is in their "mutual interests" to disclose information that they would normally "keep to themselves".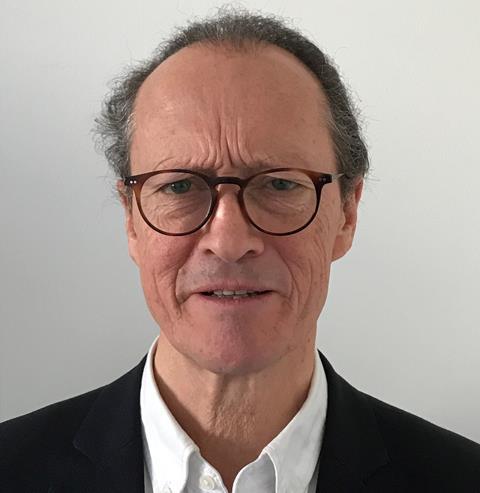 He added that firms should also be expected to share their supply chains on public sector construction frameworks to reduce wasted time and money resulting from inefficient procurement practises.
Mosey's review of public sector construction frameworks, published in December, has been approved by the government. A Cabinet Office spokesperson said the review's 24 recommendations require no legislation to implement and will come into force "right away".
Called 'Constructing the Gold Standard', it sets out a comprehensive overhaul of the way the public sector procures construction services which would make construction procurement the most progressive out of all UK sectors, according to Mosey.
In an interview with Building, due to be published on Monday, Mosey said: "We've got to stop talking as if collaboration is something a little exotic or an option. It's an absolute fundamental."
Asked why suppliers would want to exchange information with their rivals on a framework and lose their advantage on bids, he said: "Because, if we accept that premise, we're not going to meet our net zero carbon targets, we're not going to deliver social value, we're not going to eliminate modern slavery, we're not going to support modern methods of construction, we're not going to do any of the things that we've all promised to do."
He added that poorly designed frameworks had contributed to a fragmentation of the construction industry which has resulted in clients making repeated mistakes on successive projects which could be avoided by sharing past learnings.
But he said that frameworks with clear long-term objectives would incentivise firms to collaborate: "Give [contractors] a framework with a pipeline of work and self-evidently transparent fair client systems, fair risk management systems, fair payment practises, then in return you can expect them to sign up to commercial improvement processes that gets us out of our groundhog day and a basis for sharing commercial information that gets us out of that fragmentation."
Mosey said that the review, which saw submissions from 120 clients, suppliers, advisers and framework providers, aimed to tackle "distrust" in the industry caused by "dodgy" frameworks.
He added that if some clients and framework providers fail to adopt the changes recommended by his review, these frameworks would "be exposed for what they are, and they will fall away through non-use".
The review recommends that public sector clients make more use of alliance contracts, where suppliers work together on a string of projects to reduce waste and improve social value and net zero outcomes.
ISG, Kier, Laing O'Rourke and Wates were appointed in July on an alliance contract for the government's £1bn prison programme.
Under the deal, they are collaborating on the designs of four new UK prisons, which use standardised components, and how to build them.