Transport for London says scheme could be delivered before 2030 deadline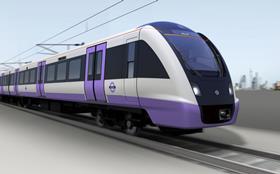 Contracts on the £16bn Crossrail 2 project could be awarded as early as 2019 if the new London line is given the go-ahead, Transport for London has said.
TfL is currently drawing up plans for the line, which will run from north-east to south-west London.
Speaking at a London First conference last week Michèle Dix, TfL's managing director for planning, also said the scheme could be delivered a year before its forecast 2030 deadline. She said: "We can have contracts awarded by 2019 and the scheme will be open in 2029 but that does involve a lot of work."
She said that the safeguarding provisions for the route, which prevent other developments that would impede construction of the line, would be tweaked following TfL's consultation on the route last year and reconfirmed by the end of 2014.
Speaking at the same event, Nick Pollard, chief executive of Balfour Beatty Construction Services UK, said early collaboration with contractors was key.
He said a high-profile leadership team for the scheme should be established quickly, possibly using staff from Crossrail 1, and enabling works should also be done early. He said: "There's no reason why we couldn't be on site in 2016 or 2017."
But Pollard said he "doubted" that parliament had the time to handle a hybrid bill for the scheme between now and 2020.