The Mace-led team responsible for building HS2's London Euston station has started the search for a cost consultant.
The contract, which is worth between £251,000 and £500,000, involves reviewing and advising current cost plans and design information, detailed scope gap analysis, full project take-off and detailed bill production.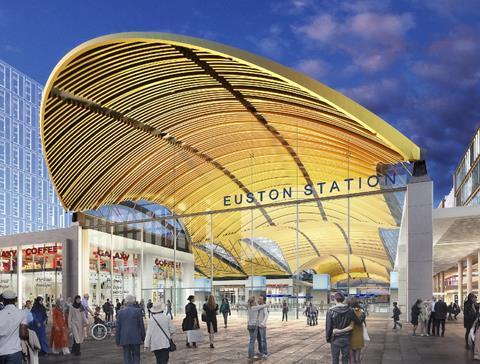 Concerns about the progress at Euston have been raised with Boris Johnson saying that HS2 Ltd and the Department for Transport, together with Lendlease and Network Rail, which are responsible for the masterplan to redevelop the mainline station, needed to amend the design of Euston station to potentially reduce the size and number of platforms and encourage a single build.
It is understood that the Mace/Dragados JV signed up to deliver the central London HS2 station last February will also be brought into the team in order to rework the programme.
To be successful, firms must have previous experience on large scale complex UK infrastructure projects such as Network Rail, London Underground and Crossrail.
The contract runs for more than seven months, starting from May this year and ending in January 2021.
The first phase of HS2, which was given the green light by Johnson last month, includes construction of a new railway line run from London Euston to Birmingham Curzon Street.
Bidders have until 11 March to express their interest.
Earlier this week broadcaster Chris Packham launched a challenge to Johnson's decision to go ahead with HS2, arguing that it will have severe negative impacts in a time of climate emergency.
According to Packham, the report of the Oakervee review failed to adequately provide a thorough assessment of the issues, including the environmental costs of construction and of climate change.
He said while the sections of the report dealing with environmental impacts concluded that the climate change impact of HS2 was likely to be close to carbon neutral, the report failed to quantify and address the full impact of emissions arising from the project's construction and operation.
Packham argues that the failings in the report result from a fundamentally flawed review process and that the review was biased towards accepting HS2 evidence.
Law firm Leigh Day has sent a pre-action protocol letter to the prime minister on behalf of Packham, arguing that the decision to give the go-ahead to HS2 was unlawful because it relied on the flawed Oakervee review process and did not take into account the full environmental costs of the project.