Job was originally budgeted at £50m
The cost of Aecom's work on the £2bn project to build a tunnel under Stonehenge and upgrade the A303 has gone up by 50% because of changes to the procurement method.
The consultant was appointed Highways England's technical partner on the project in 2016 under a £50m contract.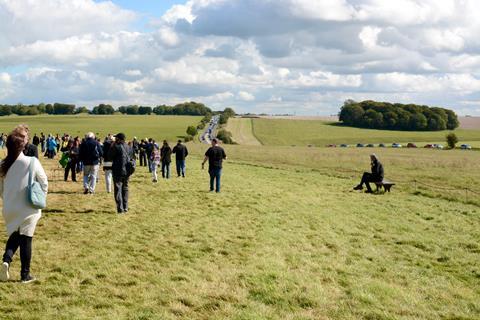 But a modification notice published in the Official Journal has revealed the budget has blown out to £75m.
According to the document, the original contract notice's scope of works included delivering public consultations, completing the design to support the development consent order (DCO) and preparing the main works contracts for procurement.
But the new notice says the scope of the project has since changed with the spend expected to exceed the original £50m by next month.
> MPs ignored as £1.7bn Stonehenge tunnel procurement kicks off
> Watchdog wonders whether transport department is up to scratch on Stonehenge job
It said: "Due to a change in government policy, the move away from a design, build, finance and maintain model required additional work to prepare a new strategy that aligned with the new government policy.
"The volume of site investigations needed was greater than initially forecast as a result of refining the tunnel route during design development."
Other reasons the cost has gone up include additional design work required for the preferred route option, the amount of consultations needed during the DCO process and its consent being delayed from last December until next month. A decision on this is due by 17 July.