Hudson Contract data reveals regions most impacted by price hikes
The cost of hiring skilled labour for construction climbed by nearly 3% last month as inflationary pressures on the industry continue to build.
New payroll data from Hudson Contract show average weekly earnings for self-employed tradespeople rose to £929 per week during August – increase of 2.8%.
Earnings across all regions of England and Wales increased for the second consecutive month, with earnings up by nearly 6% on last year.
The steepest month-on-month change was seen in the North-east, where average monthly earnings rose by 7.3% with a year-on-year increase of 5.2%.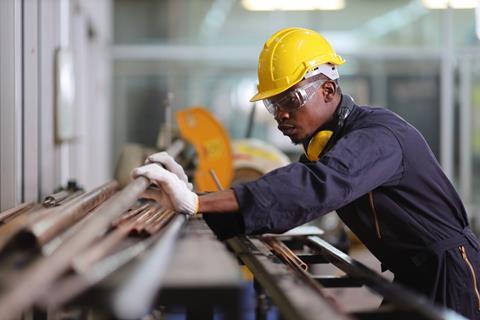 Monthly earnings rose by 6.2% in the West Midlands, while the figure for London was 3.4%.
And in the East Midlands, demand for new regeneration, housing and infrastructure projects drove labour costs to an all-time high of £1,022 per week with a year-on-year increase of more than 20%.
The North-west was the only region which saw a yearly decline in average earnings, which dipped by -1.4%, although the figure rose by 1.3% last month.
Hudson Contract managing director Ian Anfield said most construction firms were reporting full order books as strong demand for new work continues.
He added: "The industry is facing a lot of challenges due to labour and material shortages.
"Costs are rising on a daily basis, which is squeezing margins and making it difficult to price new projects and shortages are causing delays in existing projects."
He added that the end of the Self-Employment Income Support Scheme this month should push more people back to work.