Survey finds councils plundering building programme coffers to plug £1bn school funding hole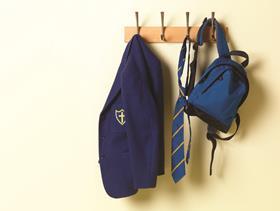 English councils have sucked money from their building programmes to plug a financial "black hole" in their schools budgets.
Research by the Local Government Association (LGA) has found central government funding for school places is at least £1bn short of what is required.
The survey of 78 councils in England found that three quarters did not receive enough central government funding to create the extra school places they needed between 2011 and 2017.
The budget shortfall across the councils totalled £1bn, but the LGA pointed out that the total shortfall across all English councils was likely to be higher.
To plug the gap 22% of respondents with a shortfall in funding said they had taken money from "other building programmes".
Fifty per cent said they had used money from other school capital programmes, such as building maintenance to make up the shortfall. Sixty-seven per cent said they used money from developers, 38% said they had borrowed money.
David Simmonds, chairman of the LGA's children and young people's board, said the government's "rhetoric [on increasing school places] must be matched by its chequebook".
He said: "Councils are carrying a billion pounds worth of costs which has come from other areas.
"The government should budget for enough money to ensure something as vitally important as providing school places is not funded from other areas. This is an investment in the future which will benefit us all."
A spokesperson for the Department for Education said the government was "making every effort to stop an unprecedented increase in pupil numbers affecting class sizes".
He said: "That is why, through our education plan, we are giving councils £5bn to spend on new school places over this parliament - double the amount allocated by the previous government over an equivalent period – already leading to the creation of 260,000 new places in shortage areas."