MPs told public service disruption will be kept to a minimum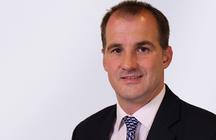 Local authorities were put on notice to have contingency plans in place for dozens of deals they had with Carillion before Christmas, MPs were told yesterday.
These included serving up school meals, looking after roads and carrying out cleaning work at council offices.
Parliamentary under secretary for housing, communities and local government Jake Berry said government had been speaking with the Local Government Association (LGA) regarding Carillion's financial position for more than a month.
Berry (pictured) said: "We've been working in close partnership with the Local Government Association who contacted affected local authorities before Christmas about the financial difficulties Carillion was facing. This was to ensure they had appropriate contingency plans in place.
"We will continue to work with the LGA to ensure that there is no or minimal disruption to public service."
In response to question from Scottish Labour MP Ged Killen about whether the department had met or taken advice from Carillion interim chief executive Keith Cochrane – following weekend revelations he had been acting as a government adviser – Berry said he was not aware of any meetings taking place or advice being given.