First modular plant is now operating two shifts to meet demand, housebuilder says
Countryside has confirmed plans to open a second factory in which to build modular homes as it continues to increase sales.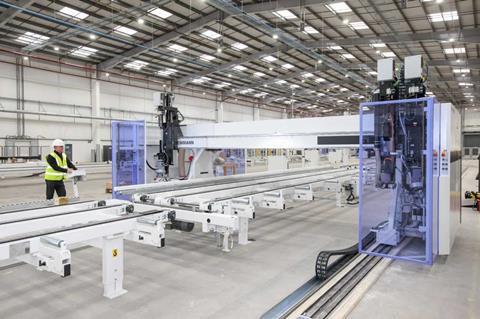 In an update to the City, the housebuilder said it was now operating two shifts a day at its existing modular panel factory and had identified a site for a second factory which it planned to open next year.
Countryside's first modular factory in Warrington became operational in March last year and the business said in the autumn that it expected it to produce up to 1,400 homes in 2020.
Last year Philip Lyons, Countryside's housebuilding chief executive, told Housing Today that the firm was considering opening two more modular factories producing up to 7,500 homes a year in total, but he did not set out a definite timetable.
The firm's existing plant produces closed floor and wall panels which are delivered onsite with first-fix plumbing and electrical channels installed, windows in place and insulation sealed into the unit.
Group chief executive Iain McPherson said the modular panel factory was "performing well and we are pleased to be progressing plans for a second modular panel factory".
Countryside made the announcement as it revealed that private reservations of new homes for the first quarter of its financial year, from October to December 2019, were up 29% on the same period in 2018. They now accounted for 0.81 sales per site per week.
It said its forward order book was up by 65% to a record £1.6bn, while completions were flat at 1,097 homes.
The firm said that current sales indicated that it would meet the City's profit expectations. "With some of the political uncertainty now having eased and sales levels in line with expectations for this point in the year, we remain on track to deliver our full year plans", it said.
McPherson added: "The business is performing well and we enter the second quarter of FY 2020 with strong customer demand across all tenures and a record forward order book.
"We have had another excellent quarter for new business wins across all regions, further strengthening the foundations for future growth."