Housebuilder publishes strong trading statement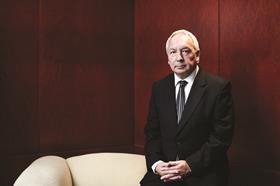 Housebuilder Crest Nicholson has almost doubled its forward sales as the UK's housing recovery gains pace.
In a trading statement for the four months to 6 September, Crest Nicholson said its forward sales hit £145m at the end of the period – up 92% on the £75m it achieved the previous year.
The housebuilder said the sales environment had been "improving" ever since the start of the calendar year, supported by the government's 'Funding for Lending' and 'Help to Buy' schemes.
Crest's number of sites grew to 46 from 39 the previous year, while cancellation rates dropped to 10.5% from 15.8%.
Crest Nicholson acknowledged the rapid upturn in the housing market had "brought some initial pressures to bear" on the supply chain in terms of materials cost increases and delivery delays, but said the firm expected suppliers to adjust this year and for pressures to abate.
The firm added it was continuing to examine ways to bring forward institutional private rental sector schemes and has drawn down £3.5m of funding from the government's 'Build to Rent' scheme in connection with its 102-unit Centenary Quay scheme in Southampton.
Chief executive Stephen Stone said: "The increased volume of reservations confirms the strong desire for home ownership that exists in this country and it is good to see that aspiration becoming a reality for many.
"As we celebrate our 50th anniversary, Crest Nicholson is delighted to be playing its part in increasing housing supply and is working with its partners to deliver much needed new homes."
The firm added: "Our excellent reservation performance in the period underpins the board's confidence that the business is likely to experience good trading conditions for the next few years, supported in part by government efforts to stimulate the housing market.
"In due course, broader economic recovery and the rising consumer confidence and prosperity that it brings should help to sustain activity."