Railway busts third deadline in two years
The opening of Crossrail has been pushed back a third time with the railway this evening admitting defeat on plans to get the key central section of the line up and running next summer.
It raises the prospect that the line won't be ready until 2022 with tonight's news the latest setback for the £18bn project which has already bust a series of deadlines in the past two years.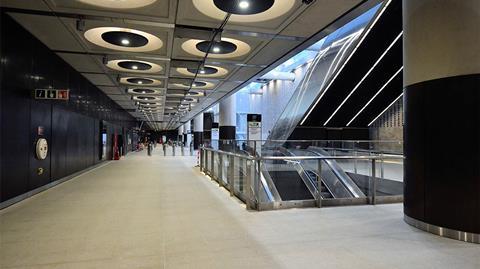 In August 2018, it said it would miss its original December 2018 opening which was then pushed back into the following year.
But last April, chief executive Mark Wild said the line would open sometime between October this year and March 2021.
Last November it said it would miss this timeframe and at the start of the year said the central section, which includes stops at Farringdon, Tottenham Court Road, Bond Street and Paddington, would now open next summer.
But this evening the railway said it would now bust this latest deadline, saying it was "not achievable".
The railway added: "A more comprehensive update will be issued in due course."
>> Also read: Crossrail: How the delay has unfolded
It blamed the latest delay on the impact of the covid-19 pandemic which temporarily shut sites while social distancing restrictions have meant those which have reopened have not been able to operate at 100% productivity.
Before the government imposed the UK lockdown on 23 March, Bond Street station, which was being carried out by a Costain/Skanska team until last month, had hundreds of workers on the site battling to get the job finished.
Crossrail added: "A programme of this scale and complexity was already challenging, the impact of covid-19 has clearly made the existing pressures more acute. Due to a pause of physical activity on sites and significant constraints on ongoing work – time has been lost, only some of which can be recovered."
And it warned the budget could go up again as "work continues to refine and validate the remaining work schedule and associated costs".
Wild, who took over as boss in autumn 2018, added: "We have a comprehensive plan to complete the railway but existing schedule pressure along with covid-19 has impacted the programme and time has been lost.
"Crossrail will undertake a period of intensive construction activity starting this August across the tunnels, portals and shafts to help recover lost time and complete the remaining construction works for trial running as we progress towards this next important phase."