Mark Wild says 'thousands of hours of construction work' still left to do on railway
The boss of Crossrail has admitted the £17bn scheme is so far behind schedule that none of the stations on the central section of the line would have been anywhere near ready in time for last month's original opening date.
Fronting an inquiry held by the London Assembly's transport committee yesterday, the railway's chief executive Mark Wild said: "None of the stations could have been ready for December. None of them."
He said he hoped the stations would be finished by July but admitted there was still "thousands of hours of construction work to do" alongside the testing of the railway.
Wild, who took over as chief executive in November, said there had been a lack of understanding of the "enormous" amount of work remaining by the leadership of Crossrail in the weeks leading up to the formal announcement of its delay at the end of August last year.
He said: "It is clear to me at that time [July 2018] we really didn't have a clear understanding of the work to do to make this an operational railway.
"I don't think one person has hidden anything, I don't think there has been any lack of transparency I think what's happened is the enormity and complexity of Crossrail was not fully understood."
Wild, who declined to put a date on when the scheme could now expect to be opened, said he felt Crossrail's executives had been "overwhelmed by the complexity" of the scheme.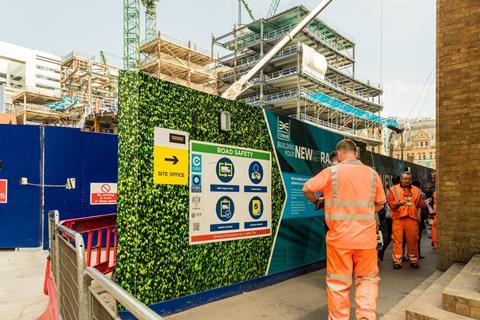 During an earlier session Sir Terry Morgan, the ousted chair of Crossrail, stoked the ongoing row between himself and London mayor Sadiq Khan, accusing Transport for London, which is chaired by Khan, of altering his progress reports on the scheme.
Morgan cited a report created on 9 June 2018, saying that sentences he had written referencing a lack of "sufficient time" to complete stages of the project had been removed by TfL.
Morgan said: "There is a paragraph which says: 'At the moment there is insufficient time to complete the testing required ahead of the joint trial running and trial operations from 1 October. This remains an area of serious attention and an improved plan to balance construction and testing time is being developed over the next few weeks'.
"That paragraph, in what was sent to the mayor, was deleted by TfL."
On Monday, a TfL finance boss told another London Assembly committee that the line might not open until the middle of next year.