Crossrail board says scheme 'deliverable within existing funding envelope'
Crossrail will be completed within its existing £17.8bn budget, the scheme's bosses have revealed.
The scheme's management, led by chief executive Mark Wild and chair Tony Meggs, have carried out extensive assessments in order to confirm that the project can be completed within the agreed budget, according to papers published ahead of next week's Transport for London (TfL) board meeting.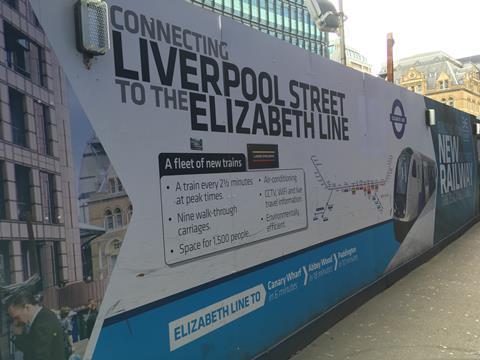 The papers said: "The Board of CRL [Crossrail Ltd] also confirmed on 15 August 2019 its view that, having considered the remaining work to be completed, the risk landscape and the mitigations already in place or being developed, the project continues to be deliverable within the existing funding envelope."
It's a win for Crossrail, which last year had to go cap in hand to its sponsors to ask for an additional £2.8bn to complete the late-running project.
There had been fears that Crossrail, which is roughly two years behind schedule, would end up needing an extra cash injection to get over the line.
In April Tory peer Baroness Sugg revealed that the government was still unsure whether the additional £2.8bn poured into Crossrail last December would be enough to finish the job.
In an answer to a written question from Labour peer Lord West, a security minister in Gordon Brown's government, Sugg said the government was still waiting to hear what Crossrail's final cost to the public purse will be.
She said: "The anticipated final cost of the Crossrail project is yet to be confirmed."
The scheme's financial woes have been well-publicisied with a report published by the National Audit Office in May revealing the expected cost of finishing seven Crossrail stations in central London had increased by more than £2bn.
The report, Completing Crossrail, revealed that the forecast cost of the main civils packages had more than doubled at Farringdon, Liverpool Street, Paddington, Bond Street, Whitechapel, Tottenham Court Road and Woolwich stations between when the contracts were awarded and December last year.