Tory peer says last year's £2.8bn bailout might still not be enough
Crossrail could still cost more money to get it finished, a minister from the Department for Transport has revealed.
Tory peer Baroness Sugg has revealed that the government is still not sure whether the additional £2.8bn poured into Crossrail last December will be enough to get the project across the line.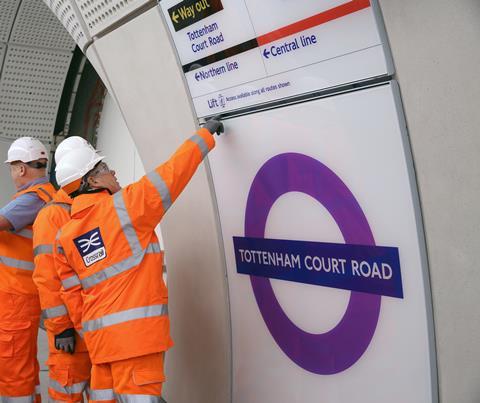 In an answer to a written question from Labour peer Lord West, a former First Sea Lord and security minister in Gordon Brown's Labour government, Sugg said the government was still waiting to hear what Crossrail's final cost to the public purse will be.
She said: "The anticipated final cost of the Crossrail project is yet to be confirmed."
And she added: "Crossrail Limited are working to establish a robust delivery schedule to gain certainty regarding the opening plan for the Elizabeth line and the final cost of the project."
Sugg's response, which was published last week, comes after the Public Accounts Committee, the public spending watchdog, published a report on the progress of Crossrail earlier this month in which it expressed concern the £17.6bn railway was at risk from further cost increases and delays.
The report said: "The Department [for Transport] and Crossrail Limited will not fully know how much the programme is now expected to cost until they have agreed a revised schedule to completion and have secured revised contracts with Crossrail Limited's main contractors.
"We are therefore not convinced that the £2.8bn of additional funding will be sufficient to see the programme through to completion."
In an update to the London Assembly earlier this month, Crossrail chief executive Mark Wild admitted it was taking "longer than hoped" to finalise the new plan for completing the project.
Wild is due to come up with an opening window for the scheme by the end of this month.