More than a quarter say customers take more than 30 days to settle invoices
The coronavirus pandemic exacerbated late payments in construction according to research by Lloyds Bank Commercial Banking.
A survey of companies found that of those contractors that had seen a change in customer behaviour since the beginning of the pandemic, more than two-thirds had experienced slower payments.
The research – conducted with 1,200 companies, including 173 construction firms, near the end of 2021 – highlighted cashflow pressures and late payments from companies further down the chain as the problem.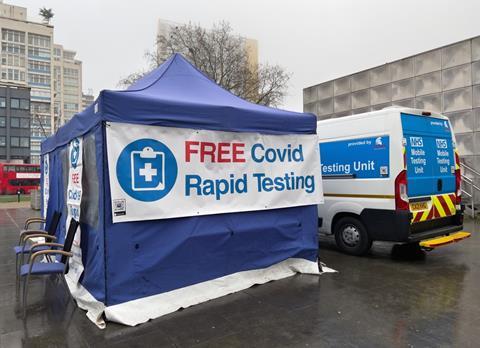 Just over a quarter of businesses said it now takes customers more than 30 days to settle invoices, with 33% of debtors citing cashflow pressures and 28% citing late payments from their own customers as their reasons for paying late.
Nearly a third of firms said it took more than 30 days on average for them to pay their own suppliers – also citing cashflow pressures and late payments from customers as the cause.
Of the construction firms interviewed, 56% said they were not signatories to the Prompt Payment Code, the voluntary framework introduced in 2008 to set standards for payment practices.
Max Jones, Lloyds Bank's head of construction, said measures such as improved forecasting processes or discounts on early payment could be effective tools to tackle the surge in slow payments.