KPK takeover fills the gap created when Aecom failed to acquire Davis Langdon's Asian business in 2010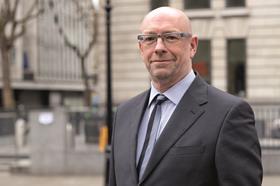 Davis Langdon's takeover of KPK has filled the gap created when parent company Aecom failed to acquire Davis Langdon's Asian business in 2010, chief executive Bob Pell has said.
Davis Langdon completed the acquisition of 600-strong KPK last week, taking its cost and project management workforce in the region to 750.
The firm's former Asian arm Davis Langdon & Seah rejected the Aecom takeover, but agreed to an acquisition by Dutch rival Arcadis earlier this year and is now trading in the region as Langdon & Seah.
Pell told Building that when the parent firm failed to secure agreement with Davis Langdon in Asia in 2010, it began looking at other ways into the Asian market.
He said he expected growth at the business - which will trade as Davis Langdon KPK, an Aecom company - to "outperform underlying GDP growth trends" in the region.
Davis Langdon has moved John Lewis, head of London, to lead its project and program management business in the region out of its office in Kuala Lumpa, Malaysia.
Former KPK managing director Billy Wong will head up the combined Davis Langdon KPK business and its cost management work.
Wong said KPK had talked to "a lot of people" about potential takeover deals before agreeing to the Aecom tie-up.
He said the firm had been attracted by the "very strong" Davis Langdon brand and added KPK's clients "have been asking about our integrated offer" after the takeover.
KPK has worked on large-scale projects including Kuala Lumpur Convention Centre in Malaysia, Watertown mixed-use development at Punggol in Singapore, The Met in Thailand, International Tech Park Chennai in India, West Kowloon Cultural District in Hong Kong and competition venues and media centre for the 2008 Beijing Olympic Games.
KPK was founded in 1973 and has offices in China, Hong Kong, India, Malaysia, Singapore, Sri Lanka, Thailand and Vietnam.
After the KPK takeover, Aecom has offices in nearly 60 cities and approximately 12,000 employees in the Asia Pacific region.
Lewis told Building it was "nice to be in a market with such growth opportunity" and that his aim is to "grow a project management business in what is a very strong regional network of offices that KPK is bringing to the business."