UK hits back after Austria appeals EU's approval of state aid for new power plant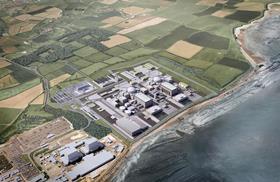 UK ministers have fired a warning shot to their Austrian counterparts that unless a lawsuit against public subsidies for the new Hinkley Point nuclear power plant is dropped there would be 'retaliatory' measures.
According to a report in the Guardian, the Foreign Office's Europe director Vijay Rangarajan has warned the Austrian government in a diplomatic cable that the UK would take "every opportunity to sue or damage Austria in areas that have strong internal political effects" if the case isn't dropped.
The diplomatic row has been sparked by Austria's decision to appeal against an EU decision to wave through £17.6bn in UK public subsidies for the Hinkley Point plant.
Austria is contesting the compatibility of the UK's contracts for difference (CfD) scheme with EU rules on state aid. The Austrians argue the UK is breaching EU rules by guaranteeing a strike price twice the current market rate for electricity.
The appeal could delay construction of the plant by three to four years, which would make it impossible to bring the power station online by the current target of 2023.
The news came as EDF admitted this week it had once again pushed back the timing of its 'final investment decision' on whether or not to fully commit to the Hinkley Point nuclear power plant development.
EDF had originally promised to finalise a deal with financial backers and take a final investment decision by the middle of last year. This date was later revised to March 2015.
But this week EDF admitted a final investment decision might only be possible in a matter of months, and it had still not finalised talks with Chinese financial backers.