The Financial Reporting Council is now also looking into the collapsed contractor's 2013 accounts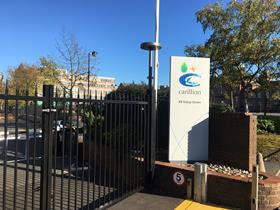 A City watchdog has confirmed that it has expanded its probe into Carillion's financial accounts.
In an announcement on the London Stock Exchange, the Financial Reporting Council said it had extended its investigations into the preparation, approval and audit of Carillion's accounts to include matters relating to the financial statements for the year ended 31 December 2013.
It said: "The FRC announced on 29 January 2018, its investigation into KPMG's audit of the financial statements of Carillion plc for the years ended 31 December 2014, 2015 and 2016, and additional audit work carried out during 2017."
It then confirmed it was looking into the conduct of two former finance directors, Richard Adam and Zafar Khan, in March 2018.
This is the second time the FRC has widened its investigation this year, with the City watchdog revealing last month it was investigating whether Carillion management and its auditors ensured that the performance of key contracts was appropriately reported in its financial statements.
In the same update the FRC confirmed that it had opened a further investigation relating to materials given to it by KPMG in connection with the FRC's audit quality review for the audit of Carillion's results for the year end 2016.
The decision to open this investigation followed matters self-reported by KPMG.
This additional investigation is what led to the suspension of KPMG partner Peter Meehan, who was the lead auditor on Carillion's accounts, and three members of his team, which KPMG confirmed earlier this week.