Deal will run for seven years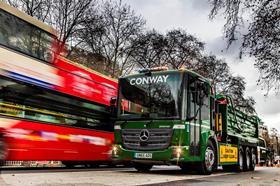 FM Conway has won a £130m deal to help look after Croydon's roads in south London.
The firm will work on the borough's 450 mile road network with work also including public realm improvements.
The contractor's term maintenance director James Tallon said: "Our existing Croydon asphalt plant provides a major advantage, allowing us to get material to site quickly and minimising vehicle movements on the road."
The deal will run for an initial seven years with an option to extend by a further three.