Airport to unveil masterplan in 2019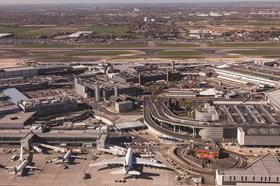 A former associate director at Turner & Townsend will become delivery commercial director for expansion at Heathrow Airport from February next year.
Emma-Jane Houghton served as a senior QS at Mott MacDonald for eight years until 2011, when she joined T&T. From there Houghton went from being a principal consultant to director.
In 2014 Houghton moved to become director at KPMG's infrastructure advisory group.
Houghton joins Heathrow ahead of the airport sharing its preferred masterplan for public consultation next year. In June MPs voted to approve plans for a third runway at the airport.
Houghton will be responsible for procuring companies and shortlisting 'innovation partners' – companies to pitch ideas to to help deliver the expansion more sustainably and affordably.