Exclusive: Firm reveals US expansion and Battersea win and confirms closure of domestic regional offices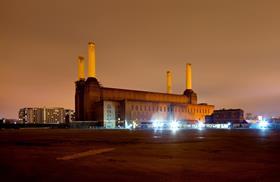 Consultant Gardiner & Theobald has undergone a restructuring designed to focus on growth in infrastructure and overseas markets.
However, the restructure has also led to the closure of some regional offices, including those in Birmingham and Cardiff.
The news emerged as G&T celebrated its re-appointment on the Battersea Power Station masterplan by its new owners.
In a statement the consultant said it had recently opened offices in Miami and San Francisco, adding to its portfolio of US offices in New York, Los Angeles and Washington, and was re-locating its Paris office to larger premises to incorporate additional staff and workload.
The QS and project manager has also poached Davis Langdon partner Rob Knight, a key member of DL's team at the Olympics programme manager CLM, to "support the expansion of the infrastructure [and] major projects team". It said the market for infrastructure work "remains buoyant".
The firm, whose UK regional offices made a quarter of its £110m revenue in 2011, said it had "amalgamated" its Cardiff and Bristol offices, as well as its Birmingham and Oxford offices.
In addition a major shake-up at the Cambridge office has led to a reduction in staff. Lead partner Neil Gooden has left to become operations director for Faithful+Gould's office in the city. He started at F+G this week.
G&T will undertake QS services on the first phase of the £5.5bn Battersea project, following completion of the sale to Malaysian developer SP Setia.
News of the restructure follows international expansion by a number of UK consultants, with Sweett Group reporting that most of its turnover comes from overseas. In 2011 just 22% of G&T's revenue came from abroad.
The announcement also comes as Building publishes its annual survey of consultants, with G&T the UK'S 12th largest QS, and offering the second highest fees per staff member.
Overall the survey found EC Harris was the largest surveyor, taking over from Jones Lang LaSalle. Architect Kohn Pedersen Fox reported the highest fees per staff member.
To see top 200 consultants listings, click here