Firm appointed as cost consultant in controversial move to new site below Hungerford Bridge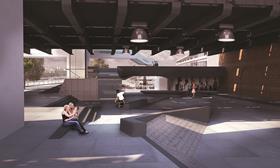 Gardiner & Theobald has been appointed by Southbank Centre as cost consultant on its planned relocated skate park on London's South Bank.
G&T will work with skate park designer SNE Architects, masterplanner Rick Mather Architects and project manager Arup.
The South Bank's famous skate park is being moved from the Queen Elizabeth undercroft area of the Southbank Centre - which is being redeveloped - to an area under Hungerford Bridge that is 10% bigger.
Objections from local skateborders threatened to derail plans by Fielden Clegg Bradley architects to redevelop the Southbank Centre and scrap the skate park to make way for retail space, until the alternative proposal to relocate it was put forward.
The designs will have input from a focus group made up of skateboarders, BMXers, graffiti writers, free runners and members of the public.
G&T is also cost manager and CDM co-ordinator on the Southbank Centre redevelopment.