Job will be carried out in phases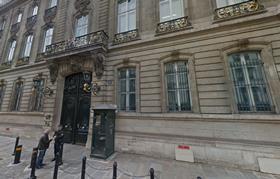 Gilbert-Ash has been chosen to carry out the refurbishment of the UK's embassy in Paris.
The Foreign and Commonwealth Office (FCO) began the hunt for a contractor for the job in July last year.
The Northern Irish firm, which is carrying out work to refurbish the headquarters of Bafta in London's Piccadilly, will carry out the £9.8m refurbishment of the Chancery Building of the British Embassy on Rue du Faubourg St-Honoré in the French capital.
The project has been designed by Weston Williamson.
The project involves structural alterations to the building, internal remodelling and redecoration. All electrical services within the building also need to be replaced.
The FCO said the project will be phased as the embassy needed to remain operational at all times during the project.
Despite being undertaken in France, the Foreign Office said the work will be expected to substantially comply with UK building regulations.