Prince Andrew calls for greater respect for vocational training and launches new award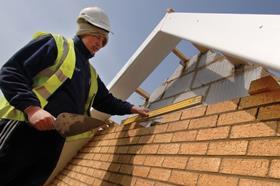 Young people who train to be builders, technicians or machinists should be given greater respect, Prince Andrew has said.
In an interview in today's Times, the Duke of York - who did not go to university himself - said that the "conventional route" of A levels leading straight to university did not suit everyone and alternatives such as vocational training should be better recognised.
He will visit a technical school in Walsall, West Midlands, today to announce a new award for technical education modelled on the Duke of Edinburgh's Award started by his father in 1956.
The launch of the Duke of York Award for Technical Education marks follows on from Prince Andrew's work supporting skills, science and enterprise, on which he has focused since quitting as envoy for UK Trade & Investment in 2011 after a series of controversies.
He told the paper: "The conventional route is as good as any, but there are other ways of doing it, and not everybody fits into it. There is another side to this. The conventional education may not fit the needs of the workplace.
"In fact, I think there is already a mismatch between what qualifications we are producing and what the workplace needs. So let's open the opportunities up.
"I don't want young people to feel that they are being told they are not good enough to do something. At no stage should anything in their education be de-motivational."
Prince Andrew will also become patron of the Baker Dearing Educational Trust, a charity that is opening 45 technical colleges for teenagers aged 14 to 18. Initially the award will be for students at its colleges, but it may be extended after its first two years.