Consultant's Silicon Valley business will target global technology companies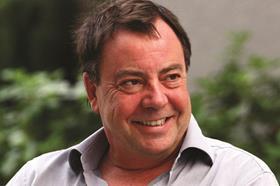 Consultant Gleeds has announced the opening of its fifth US office as a part of its continuing global expansion plan.
The office, which will be based in Silicon Valley, is an addition to the company's existing offices in Atlanta, Chicago, San Francisco and New York.
Gleeds' plan for this West Coast office is to not only be responsible for managing the construction of projects, but to take the role of programme manager for global technology companies.
To support the move Gleeds intends to appoint a number of staff from the local area, in particular those with expertise in the digital technologies sector.
Chris Soffe, the president and CEO of Gleeds America said: "This office will help give us a unique insight and understanding of the market, which can only be reached by becoming a part of the Silicon Valley community."
The chairman of Gleeds Worldwide Richard Steer (pictured) added "As an independent consultancy with a growing global footprint, we see this as a really positive move and look forward to seizing further expansion opportunities both in the US and worldwide."