Chartered Institute of Housing calls for more money to support social and affordable housing builds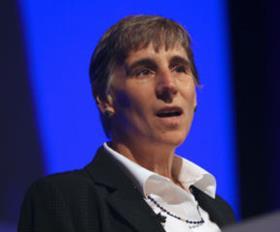 Ongoing government support for the construction of shared ownership and affordable homes will be dwarfed by the amount of investment going to the private market in the next few years, according to new figures published today.
A report by the Chartered Institute of Housing (CIH) says that between now and 2021 the government will spend 79% of its housing-related budget – £32bn – on programmes such as Help To Buy, while the remaining 21%, or £8bn, will go toward the likes of shared ownership and affordable housing schemes.
Between 2010/11 and 2016/17, the number of affordable homes funded by the government halved to 28,000 units, according to CIH analysis of figures from the Department of Communities and Local Government (DCLG).
And the number of homes built for what the CIH calls the cheapest social rents and funded by government has slumped from 36,000 to around 1,000 units.
Government funding is targeted at 'affordable rents', the CIH said, which can be up to 80% of market rents, while social rented housing tends to be between 30% and 40% cheaper than the market.
CIH chief executive Terrie Alafat (pictured) said people on lower incomes found it increasingly difficult to make ends meet, "as they experience the impact of stagnant wages, rising inflation and welfare reform cuts".
This and the shift towards 'affordable rent' meant housing was becoming increasingly unaffordable in many parts of the country, she added.
"We know we need to build more homes to get to grips with our national housing crisis and our UK Housing Review briefing highlights that annual supply remains at least 30,000 homes short of household growth," she said.
"But it's not just about building more homes. It's about building more affordable homes for people on lower incomes. The government needs to take an urgent look at rebalancing the housing budget and investing more in genuinely affordable homes for rent.
"The November budget gives the government a golden opportunity to rebalance investment away from the private sector towards affordable housing, without having to increase its overall commitment to housing."
The DCLG today launched a consultation on new planning rules which it said would determine how many houses needed to be built in a given area and would mean more houses were built in areas where it was unaffordable, based on average earnings in that area.
Communities Secretary Sajid Javid said: "As anyone who has tried to buy or rent a home recently would probably tell you, the housing market in this country is broken. The simple truth is that for far too long we haven't built enough homes and we don't build them quickly enough.
"It's time to fix that. This new approach will cut the unnecessarily complex and lengthy debates that can delay house building. It will make sure we have a clear and realistic assessment of how many new homes are needed, and ensure local communities have a voice in deciding where they go."
The government has said it plans to build 1.5 million homes by 2023.