Ed Lister says firms are doing a good job after peer tells House of Lords they are not up to scratch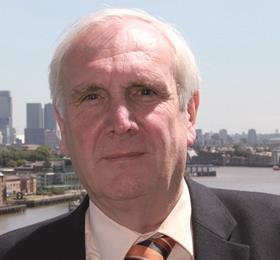 Homes and Communities Agency chairman Ed Lister has defended housebuilders after a withering attack from the one-time director of the National Federation of Housing Associations in the House of Lords earlier this month.
Lord Best – formerly Richard Best – told peers the industry was behind a "catalogue of failures" which included poor quality in construction and design, bad customer care and land banking.
But Lister, who was appointed to the HCA last summer after serving for five years as former London mayor's Boris Johnson's deputy for policy and planning, told Building that Best's attack was wide of the mark.
He added: "I would defend them because their financial models are extremely successful. They don't land bank they […] can't get [schemes] built out fast enough. […] The real problem is […] the people who just sit on the land, such as investors […] who just get planning permissions and sit on them. They by and large are not the housebuilders generally speaking,"
Lister said the planning process needed to be simplified so that smaller sites could be brought forward by smaller house builders.
He added that "sensible deals" also needed to be done by local authorities in terms of affordable housing.
"On small sites you don't have to have social housing all in every place. You can do a deal over a portfolio of stuff," he added. '
Lister also defended the developer behind the Battersea Power Station redevelopment in London after it came under attack over the summer following a decision by the local authority to review its affordable housing quote.
Wandsworth council approved a request by the Battersea Power Station Development Company after it said it was facing "significant challenges" on the scheme due to "escalating cost".
Lister said: "To be completely fair to Battersea, they are putting £200m into the Northern Line extension and are restoring an old power station and were providing 15% of affordable housing […] it's not a bad mix on a brownfield site and the power station is costing them an arm and a leg."
In July, Rob Tincknell, chief executive of the Battersea developer, refused to rule out that costs on the scheme could end up doubling to £1.5bn.
Tincknell defended cutting the amount of affordable housing by 40% to just 386 homes – critics of which included London mayor Sadiq Khan, who said the developer had "hoodwinked" the local council. Tincknell said that once "we can see a good return of profit […] we can start to look at reintroducing more affordable housing".