Airport also talking to other big infrastructure projects about procurement and construction of third runway
Heathrow has said it is speaking to Crossrail about learning lessons from the delays which have blighted the railway as the airport outlines the scale of the work required to build a new runway at the site.
Last week the west London airport launched a public consultation on its preferred masterplan for expansion and other works that will take place over the next 30 years.
Under the plans, phase one will involve building a third runway by 2027, with re-routed rivers and roads – including the M25 – running underneath it.
By the time the masterplan's phase four is completed in 2050, the entire scheme will have cost £32.5bn.
The head of Heathrow's 800-strong design team has admitted the airport wants to avoid the problems which in the past year have seen Crossrail handed public bailouts and bust its original December 2018 opening deadline.
Barry Weekes told Building that Heathrow is talking to counterparts at other big infrastructure projects, including Hinkley Point C and the Thames Tideway super sewer – as well as Crossrail.
He said: "Obviously Crossrail is undergoing quite a lot of scrutiny at the moment – we are aware of that and we are tracking and following that with quite a lot of interest."
Weekes vowed that his team, which has staff from seven different consultants – including Atkins, Arup, Jacobs and Mott MacDonald – would "continue to rigorously test the proposed construction details and phasing and sequencing of those details".
He added: "This is clearly, for me, one of the lessons which was learned through Crossrail: the amount of time it took to put into those systems and actually make sure that they are operationally ready – that seems to be the stage [on Crossrail] which is extended at the moment."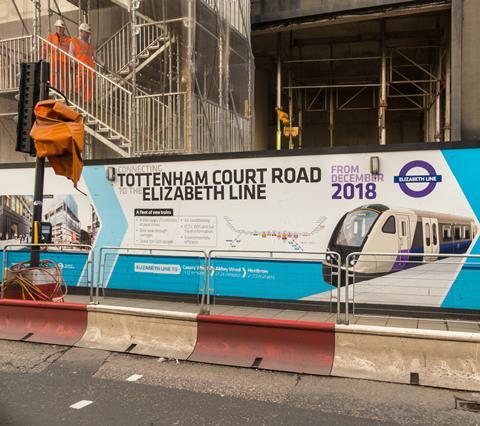 Former Crossrail boss Andrew Wolstenholme has previously said issues arose because timescales on some tasks were "materially inaccurate," with a new plan drawn up by chief executive Mark Wild founded on identifying and resequencing 100,000 interdependent jobs.
Weekes confirmed testing at Heathrow would include looking at how "system operational readiness" is affected by operations transferring to, and potentially delaying, one another.
He also said the airport was looking to apply some of the procurement principles underpinning the design team – such as integration between suppliers – when appointing contractors.
"It is fair to say [the procurement for construction] will not be one size fits all," Weekes added.