Judge rules against Westminster council and English Heritage's legal challenge to Chipperfield redevelopment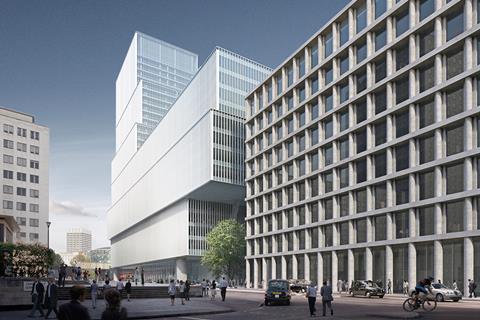 The High Court has ruled that David Chipperfield Architects' Elizabeth House redevelopment can proceed.
In a judgement made public this afternoon, Mr Justice Collins ruled that communites secretary Eric Pickles' decision not to call in the project was correct.
Westminster council and English Heritage had teamed up to mount a legal challenge of last year's decision by the communities secretary.
They argued Pickles should have called in the 29-storey tower, which is being developed by Chelsfield and London & Regional Properties on a site beside Waterloo Station.
Pickles has called in the neighbouring Shell Centre proposals, which they claimed set a precedent.
A spokesperson for the developer said today: "We are delighted with this outcome which clears the way for a planning permission.
"What is most important now is that the Elizabeth House regeneration is delivered for Waterloo, Lambeth and London.
"For too long Waterloo has lacked the investment and modern office stock to attract business to the area and these plans will create 8,700 much needed new jobs and transform the public realm around Waterloo Station used by tens of millions of people each year."
Leader of Lambeth council Lib Peck welcomed today's High Court ruling as "excellent news".
The scheme is comprised of two buildings of 11 and 29 storeys high, containing office accommodation, 142 homes and retail space.
It would replace an existing 1960s building sitting between The Shell Centre and the former Eurostar terminal at Waterloo station.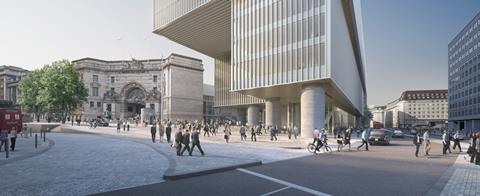 This story first appeared on Building Design.