Japanese firm favoured over Toshiba Westinghouse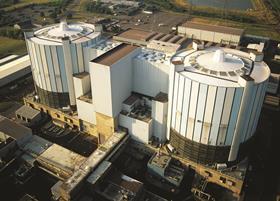 Japanese electrical firm Hitachi are hotly tipped as front runners to buy the Horizon Nuclear Power project, according to Bloomberg.
Horizon Nuclear Power was put up for sale by its owners, German power firms Npower and E.On, in March this year.
Two consortia are currently in the running to buy the project, which has plans for nuclear plants at Wylfa on the Isle of Anglesey and Oldbury in Gloucestershire. Hitachi is in competition with a consortium led by reactor developer Toshiba Westinghouse.
However, a Hitachi victory in the bidding process could see it take longer for construction work to start on the first plant at Wylfa because it has not yet started the process of getting design approval for its reactor.
Westinghouse is currently half way through the process but has put it on hold until it has a buyer for its reactor technology.